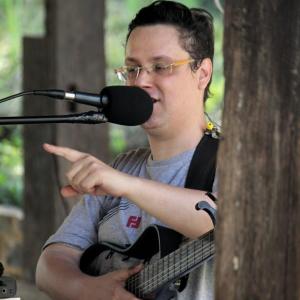 Daniel Flandri
Brazil (UTC)



Site Points: 0



www.danielflandri.com.br



Social Media Links





Tip Jar Links
The Story Of Daniel Flandri

Hi, my name is Daniel Flandri.

I'm a singing teacher and singer.

I started taking keyboard lessons at age of 14.
With 18 years old I bought a guitar.
At the age of 20 I co-founded Sleepers, a São Paulo-based band, playing bass guitar and joined the TiuZanata, a rock band from Minas Gerais.

A few years later, the search ended when I began to sing and to know better the human voice.

There were eight years of singing, vocal classes and training. Always improving and studying hard.

Nowadays I teach singing lessons via video conference.

And i'm releasing videos every Friday (trying at least) and I am calling these videos WORD.

Trough simple, natural and fun, create and experiment more joy, lighntess and self knowledge

Be light.
Schedule for Daniel Flandri
The Daniel Flandri Fan Club
Daniel Flandri Is A Fan Of