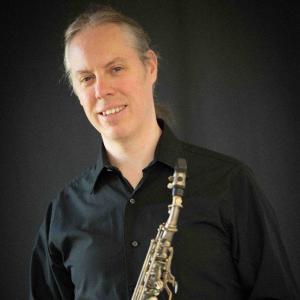 Sean Hully
Peterborough, Ontario, Canada (America/Toronto)



Site Points: 8



www.seanhully.com



Social Media Links





Tip Jar Links
The Story Of Sean Hully

I am a multi-instrumentalist and vocalist based in Peterborough, Ontario, Canada. My music is based in pop and draws from rock, folk, and jazz. Currently, I am planning a follow-up album to my CD Interaction. For most of my career, I have been known as a saxophonist.

I have played many genres of music: choirs, guitar rock, funk, rhythm and blues, big band jazz, Latin, classical saxophone, folk, hard-bop, medieval, electroacoustic music, and musical theatre pit orchestras. My career highlights include working for Carnival Cruise Lines and with various tributes to Billy Joel, Elton John, Tina Turner and Bob Seger.

I am continuing to grow, and believe that I have finally found my own style. Using the nylon string guitar as a foundation, I augment live shows with saxophone, flute, and other instruments he plays. I cover a variety of music suitable for easy-listening environments.
Schedule for Sean Hully
The Sean Hully Fan Club