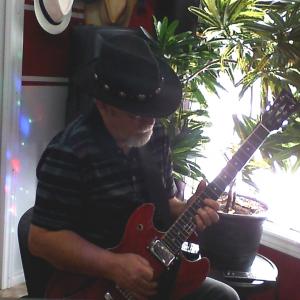 The Story Of Terry Crombie

Terry Crombie is an airbrush artist and musician from Nova Scotia, Canada who has over 30 years real life musical experience. He plays guitar, keyboards, and bass.From starting out playing in bands to recording and producing his own CD, he brings a wealth of experience to every performance.
Terry plays in clubs,bars and venues around town in Truro.N.S.Canada and loves to show an audience a great time.
He plays Country, blues, and classic rock! If you're looking for an artist that can give it his all for all music, then this is the guy you want.
Come check him out and be entertained!
Schedule for Terry Crombie
The Terry Crombie Fan Club
Terry Crombie Is A Fan Of